What is a Customer Data Platform (CDP)?
With a Customer Data Platform you have access to all relevant information from your customers on one platform. That's clear, but it also helps you tailor marketing promotions to individual buyers or customer segments. In a Customer Data Platform, a cleansing engine links, deduplicates and validates customer data from different data sources, resulting in an up-to-date 360-degree customer profile in one place.
A Customer Data Platform (CDP) allows you to address customers personally and to take into account individual preferences and purchase history. For example, you can see what a customer of your webshop is interested in and which customer has just scanned a customer card on the shop floor.
A Customer Data Platform creates a 360-degree customer view based on real-time data from various sources such as:
data management platforms (DMP's);
marketing automation systems;
e-mail systems;
CRM-systems;
ERP-systems
But data warehouses, websites, e-commerce shops, mobile apps and social media can also be included in the 360-degree customer view.
Reasons to use a Customer Data Platform
With a Customer Data Platform you have one central place for all your customer data. The data from all your sources comes together in the Customer Data Platform and is cleaned, merged and deduplicated. This way you have one central, complete and up-to-date customer profile and you know where to find your customer data. A CDP has a number of other advantages:
1. You have an outdated CRM system
An outdated CRM system cannot easily deliver customer data to other channels, such as an email marketing tool or a website. This makes it a challenge to offer the customer a personal experience, in which their own customer data is central. It is also not possible to return the data from those channels to the CRM system. This is possible with a Customer Data Platform. It feeds your website, social media and other tools that you use every day and also returns the new data to the 360-degree customer profile.
2. Your data is in silos
For a good omnichannel marketing strategy you need a lot of data about the customer interactions that take place in different channels. Data in one channel can be very valuable in another channel. Think, for example, of a customer who receives a personalized e-mail after orienting himself in a web shop, or a consumer who receives an offer of a product that exactly matches a previously purchased product.
That insight is hardly achievable if you only have separate data silos and channels. With a Customer Data Platform you make the connection between those data sources and you can more easily serve your customer personally within your omnichannel strategy.
3. Your data quality is declining
What happens if customer data in one data source does not match that in another data silo? Then someone who only changes a name or an e-mail address can be regarded as a new person. It can also happen that one system properly records an interaction with a customer, but does not implement it in the database of another department. With a Customer Data Platform, data from various sources is processed centrally and is continuously deduplicated, cleaned and enriched with new data from various client-facing systems. This guarantees the highest achievable data quality.
4. You depend on the IT organization
For a complete customer view, it is usually necessary to drastically adjust your own infrastructure. IT departments are often hesitant to make major changes because it costs extra time and investment. With a CDP you don't have to make major adjustments, because it can be linked relatively quickly to the existing IT infrastructure. This makes it the connecting link in the chain of current systems.
Is a Customer Data Platform something for your organization?
Now the key question: is a CDP interesting for your organization? It depends. Do you have a large customer database and many touchpoints? And do you need centralized, up-to-date customer data and a 360-degree customer profile? Then it is a good idea to delve into a Customer Data Platform. If your organization still has a relatively small customer database or you already have another effective way to keep an overview of your customer data, a CDP adds little. It is better to invest your marketing budget in other things.
Do you want to see what our Customer Data Platform can do for you or do you want more information about a CDP? Schedule an online introductory meeting.
This article originally appeared on Frankwatching.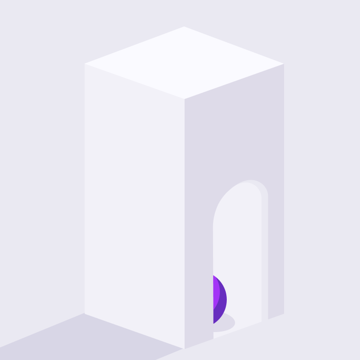 Continue Reading
Data privacy: securely organize and manage customer data centrally