Nowadays, data privacy is one of the most important aspects that you as a marketer have to take into account. But the customer experience must remain central. Only if you meet the expectations of your digital consumer, you will be able to survive the fourth industrial revolution. But how do you make your customer feel important? How do you do that online and how do you know what your customer needs? Single customer view offers the solution!
'Optimum service to the digital consumer requires an organization that puts the customer first and offers an integrated customer experience', says Philip Kok, Managing Director of Nominow.
This means being able to evaluate all contact moments during the customer journey. From physical stores to social media. From webshop to e-mail. Integrate this data together with customer data from order management systems, customer service systems and email marketing in a customer data platform (CDP) and you get very valuable information and insights. With the help of your customer data platform you can make (potential) customers personalized offers, provide relevant information and conduct a meaningful customer dialogue.
Valuable information thanks to single customer view
Sophisticated loyalty programs that bring interaction to the level of a valuable and valued dialogue play an important key role in this. For a retailer, for example, this offers the opportunity to offer extra benefits in the webshop as well as in the physical store. But personalized information for, for example, service companies is also a valuable tool that you can use for upselling. By using new digital technologies, you can deliver a unified customer experience regardless of the channel. You do need a central customer view for this.
Only a few companies indicate that they have the valuable information from the single customer view. These are often successful companies that are perceived by consumers as groundbreaking and innovative. The spontaneous brand awareness among these companies is high, which means that they can be regarded as leading. Others still have important and big steps to take here. The main problem is often integrating the right customer data and translating it into the right customer experience. If you keep deliberating, there is a good chance that your competitor will run off with the customer and realize a customer lifetime value.
All customer data in one central place
At Nominow we advise and help our customers to focus on their own customer data, i.e. the first-party data. Due to recent developments regarding third-party data on Facebook, among others, companies often agree with us on this. Nominow, our customer data platform (CDP), has been developed to centrally manage and use your own first-party data. Advanced data technologies give you real-time actionable insight. This allows you to offer your customers a seamless brand experience across all channels. And that's exactly what they expect from you!
By having insight into first-party data, you can provide a good relevant and personal customer experience and achieve more success. Marketers can use data-driven targeting to present their message at the right time, to the right person and on the right channel.
Customer data brings responsibility
There's no getting around it, customer data is invaluable. If you interpret and use it correctly, it will not only deliver a relevant and personalized customer experience for your existing customers, but also bring you new customers.
But working with customer data also entails responsibility for a company. A responsibility that will be enforced with the GDPR legislation as of 25 May 2018. It still keeps many busy and every day you can attend a few seminars, webinars or breakfast sessions about the GDPR. It remains a difficult law for many companies to comply with.
Nominow customer data platform (CDP) as a solution for the GDPR
Administratively complying with the GDPR is probably not even the problem. Putting the technical infrastructure in order and making it GDPR compliant is often a different story. From May 25, 2018, a consumer may request access to, correction or deletion of all his or her data stored within your organization. The regulation states that you must deal with these types of requests within one month. This broad term setting more or less indicates how complex handling this can be in practice.
Nominow is the solution when it comes to the GDPR issue. Why? With the features of the customer data platform Nominow you are able to solve the two biggest technical challenges of the GDPR:
Connecting all internal sources with your own customer data.
Linking the customer data of a unique person to a central profile.
This composite dataset is also immediately available again and can be used within the organization. As a result, you as an organization are able to adequately handle GDPR requests from customers.
360-degree customer profile, exactly what the GDPR needs
Nominow processes personally identifiable data that is owned by your organization. It has a powerful data cleaning engine with which it is possible to accurately link, deduplicate and validate the data of one person. The result is a 360-degree customer profile with all essential customer data in one central place. That's exactly what the GDPR needs. A Customer Data Platform implementation can be set up in such a way that all permissions for maintaining and applying user data can be recorded centrally in the customer profile. An ideal basis for setting up a so-called 'My Environment', with which you give your customers access to and control over the data in their profile.
Conscious management of customer data with Nominow
The GDPR raises awareness among companies when it comes to managing customer data. But your customers are also or are becoming more aware of their own privacy rights. In practice, this results in better quality and monitoring of customer data. And it gives customers more confidence that you are handling their data in the right way. At its core, Nominow as Customer Data Platform is there to centrally organize and manage the management of personally identifiable customer data. This guarantees the trust of your customers.
Would you also like to be AVG-proof without having to worry about whether you have everything complete? Nominow organizes and connects all information obtained so that you can always comply with the guidelines of the AVG. Would you like more information about how Nominow CDP does this? Make an appointment here for a consultation on how you can organize your customer data.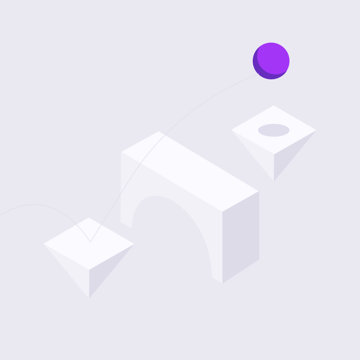 Continue Reading
The main obstacles to achieving a central customer view - and how to overcome them