The Dutch business community is increasingly making decisions based on data. At least some of the companies. According to DDMA's 2019 data driven marketing survey, 60% of Dutch companies make decisions based on the data they have. Yet the well-known gut feeling is still used by 17% of the companies surveyed to make choices.
34% of the companies surveyed say they can explain and optimize marketing spend across different channels. 15% indicate that they have the entire attribution in order. The most striking thing about the research, however, is that only 12% of companies always have the right data available in an easy way.
And that while today you are completely in the dark without data about your customer. However, with a central and up-to-date customer view, you can act on the basis of data. This way you keep maximum one relevant contact with your customers.
Only 20% have a central customer view?
Significant steps still need to be taken before data-driven marketing becomes truly commonplace in the Netherlands. This is apparent, for example, from the fact that only 20% of the respondents have a centralized and up-to-date customer view. In 2017 and 2018, those figures were considerably higher at 30% and 29%.
This decrease is not even that difficult to explain: after all, we have gained access to more and more data in recent years. The - often new - systems in which this data is located are not always linked to the central database. But existing CRM systems also have no integration with other platforms or only to a limited extent. This certainly does not benefit data quality, making it difficult for companies to fully focus on data-driven marketing and make the right decisions. This chaos in the data is not only cluttered and laborious, but also potentially not safe. And that in turn makes it difficult to meet the requirements of the GDPR.
GDPR creates technical challenges
Another reason could be the introduction of the GDPR, although only 8% of the interviewed organizations indicate that this new legislation is a real obstacle.
Administrative compliance with the GDPR is probably not even the problem. Putting the technical infrastructure in order and making it GDPR compliant is often a different story. The consumer may ask for access to, correction or deletion of all his data that is stored within your organization. The GDPR states that you must handle these requests within one month. This can be quite complex in practice.
With a customer data platform like Nominow you are able to solve the two biggest technical challenges of the GDPR:
Connecting all internal sources with your own customer data.
Linking the customer data of a unique person to a central profile.
This composite dataset is then immediately available again and can be used within the organization. As a result, you are able to handle GDPR requests from customers quickly and adequately.
Customer Data Platform (CDP) as a solution to both problems
With a Customer Data Platform (CDP) you have access to all relevant information about your customer on one platform. A Customer Data Platform easily creates segments for different service or marketing goals based on customer information. A CDP can be linked relatively quickly and easily to your existing data structure. In a Customer Data Platform, a powerful cleansing engine links, deduplicates and validates customer data from different data sources, resulting in an up-to-date 360-degree customer profile in one place. And you can then use that customer profile in different channels and data sources. Even in times when contact moments in physical stores are hardly possible anymore.
A Customer Data Platform allows you to address customers personally and to take into account individual preferences and purchase history. Thanks to the 360-degree customer profile, you know exactly what is going on with your customers and you are not in the dark about their needs.
With the Nominow Customer Data Platform you have all reliable real-time data at your disposal to accurately guide the customer during the buying process. You have the best source of truth, because the customer data is always your own 'first party data'. The individual customer profile only contains data for which the customer has given his/her consent. By the way, Nominow's CDP is hosted entirely on Dutch soil. This fulfills an important precondition from the GDPR, namely that personal data may only be used or stored in countries that are just as safe as the European Union itself prescribes.
Are you serious about data-driven marketing?
Your organization also possesses mountains of customer data. Do you also see a proliferation of sources and do you no longer know where to find customer data? Would you like to be relevant to your customers, but you don't know how to easily use your customer data for this?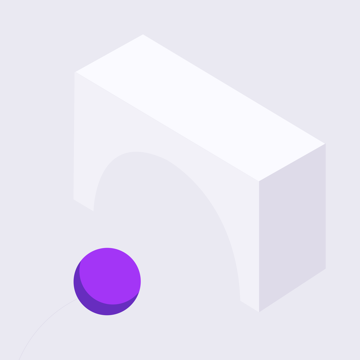 Continue Reading
FC Utrecht scores online with its supporters