The company
Jaarbeurs organises and facilitates trade fairs, conferences, events and other meetings. Live and online. Some statistics:
Jaarbeurs receives about 2,300,000 visitors every year and organizes about 80 fairs and events.

The first database contains 250.000 active users from the past 4 years in the Memberbase.

The other visitor database contains another 1.235 million gross unique data, 844.000 of which can be uniquely mailed.

Number of registrations per year (2019): roughly 0.5 million per year (own titles)

Transactions on website per year: 20.381 whitepaper downloads

Number of unique users on our websites in 2021: 6.017.476

They own 3 restaurants and they have a LIVE app.
The challenge
Together with Jaarbeurs we defined the challenge that was ahead of us:
360° customer view
Easier integrations with partners, low integration costs
Fully integrated customer journey
Better analyzes (including standard dashboards)

Through open structure (ERD must be known) and APIs
More targeted marketing actions (marketing automation)
Better 'sell' data = monetization of data

Cross and upsell for our customers
Efficiency
fewer operations and operational load
In order to achieve all these targets, we defined that phase 1 was the implementation of the Customer Data Platform, so that Jaarbeurs could connect all their existing data sources within the current IT-legacy.
The solution
To solve the problem, links have been created with the ERP system VISTA, the existing Data Warehouse and the CRM system eDeal. Customer data is deduplicated in real-time via Nominow, cleaned and enriched with new insights via smart algorithms. As the single source of truth, Nominow processes all validated and enriched customer data back to the existing systems and toolings, so that it can be used again almost real time.
The outcome
Since we won the RFP in December 2020, we can not the outcome yet. We started with the implementation project by the end of January 2021. The first step was an IT-discovery to specify the necessary connectors and configuration.
Discover the flexibel pricing
Nominow offers a range of different options to suit any business. From € 899 per month you create your unique customer view.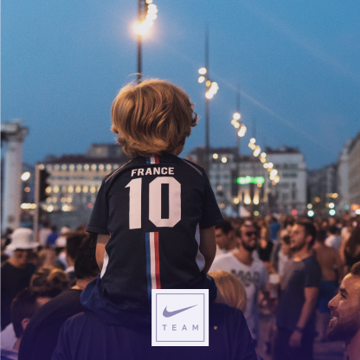 Continue Reading
Stay ahead of the football competition with personalized marketing campaigns