The company
TOMMY HILFIGER is one of the world's leading designer lifestyle brands and is internationally recognized for celebrating the essence of classic American cool style, featuring preppy with a twist designs.
The challenge
Tommy Hilfiger has over 12 million active members in their loyalty program, running in 26 countries in Europe. The amount of customer data is huge and captured in more than 23 sources and systems, ranging from e-shop, website, customer service, loyalty app, marketing automation tooling, cash registers in shop, dashboarding, return service database, etc. All this data had to be captured in one single source of truth where all the customer profiles were stored. Only with a complete and up-to-date customer view could they offer a consistent omni-channel experience to buyers and fans.
The solution
Nominow Customer Data Platform is running for more than 10 years at Tommy Hilfiger as the central data source of all data. We collect, organize, deduplicate and enrich all customer data and then give it back to all the operational IT and customer facing toolings. The online marketers at Tommy Hilfiger can create data objects themselves, link them together, clean them up or duplicate them and share this information with the various source systems. The added value is complete management of their customer data and the innovative way in which they process data objects. Creating specific target group and segments has never been easier before. The perfect foundation for a consistent brand experience across all channels.
The outcome
Thanks to Customer Data Platform Nominow the segmentation possibilities are endless and as a result the Customer Data Platform helps the marketing and sales department to create the best possible targeted and personal Tommy experience in any journey. Whether it is in the shops, at the customer service department, in the newsletter or in the webshop, the omnichannel experience is very consistent and recognizable for the customers. The result is that members have an average order value that is 50% higher than the average order value of non-members.
Discover the flexible prices
Nominow offers a range of different options to suit any business. You can create your unique customer profile from € 899 per month.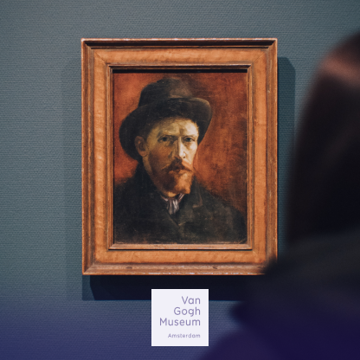 Continue Reading
A 360 customer profile for one of the top art museums in the Netherlands