More than a month ago, no one could have predicted this scenario: a world in which one-on-one contact with customers in your store, at your office or in your practice from one day to the next is no longer possible. The economy has come to an abrupt halt and entrepreneurs, large and small, are feeling the pain. If you can already make contact with your customers, it is mainly digital. After all, almost everyone works remotely, with the exception of professionals in 'critical professions'. We shop our garden furniture together online and ask our questions to the digital customer service of companies.
It's not ideal, but it's no different. Especially now that direct contact is not possible, you are dependent on your customer data. If your company has that data in order, you will gain the advantage. Is your customer data still spread over different systems and not easily accessible? Then now is the time to do something about it. This way you ensure that your organization does not lose contact with your customers and that you get off the starting blocks as soon as the measures against the coronavirus are removed! This way you not only pick up the thread again, but you even come out of this crisis stronger.
Online channels as the only point of contact
Now that normal face-to-face contacts have largely disappeared, online is the main channel left to reach your customers. Whether this is for providing customer service or for purchasing products. So you need a complete and up-to-date customer view. With the right information about your customer, you can reach them at the right time with the right message. To ensure this, you need customer data. Valuable data about your customers, which you can convert into information.
Digitally driven companies take the lead
Even before the corona crisis, digital-driven companies were rapidly taking up a growing market share and surpassing the companies that did not have their digital channels and customer data in order in many areas. You may immediately think of the usual suspects such as AirBnB or Uber. But even closer to home, companies such as FC Utrecht, the Van Gogh Museum and Tommy Hilfiger are on the rise and are taking steps that the competition cannot follow.
Right now, in this time when you are really dependent on your customer data, the differences with digitally driven competitors are increasing. Without reliable customer data that you can easily use in all your digital channels, you have no idea what your customers are doing right now. Companies that have organized their customer data well now have a great chance of coming out of the crisis stronger.
Is your customer data not yet in order? Then you will really feel the pain. The chance that competitors who do have their data in order will leave you far behind is increasing.
Do you know how your customer data is doing? You can easily find out through the data maturity scan.
A Customer Data Platform is the solution
Is your data still spread over different systems? Difficult to link together? Is there a lack of a central customer view? Then now is the time to invest in putting your customer data in order and take the lead yourself. It doesn't have to be difficult or expensive at all.
What you need is a Customer Data Platform (CDP). This will bring order to your customer data. It is a central place where all data comes together. Where you deduplicate, clean up and from where you can also use that data for other channels or contact moments with your customers.
A Customer Data Platform:
Combines and exchanges the data from your existing systems. That way you get a 360-degree customer view of all your customers.
Available everywhere. Now that working from home is the norm, you want to have access to your customer data anytime and anywhere to allow business operations to continue as normally as possible.
Is easy to integrate with your existing IT architecture! That means you don't have to make major investments in these uncertain times.
And… Nominow's CDP can be set up quickly, so that you can still use a complete and up-to-date 360-degree customer profile of and for your customers during this crisis period! This is how your organization gains the lead.
Stronger together!
In times of crisis we are stronger together. We notice this all too well during this corona crisis. But 'stronger together' doesn't just apply to people. It also applies to the data you have about your customers. If you handle it in the right way, you get a real and up-to-date picture of your customers. And that's how you, together with your customers, come out of this crisis stronger. Are you curious how Nominow can help you with this? Request a consultation or demo conversation now! Digital, of course.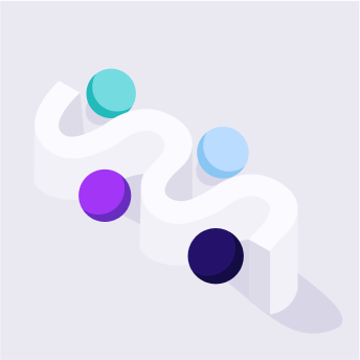 Continue Reading
Four reasons IT should now take the lead in ensuring customer data quality and availability