Nominow
Nominow is a customer data platform acting as your single source of truth. This is where data collection, cleansing and enrichment takes place.
Get a complete and correct view of your customer's profile. Nominow enriches your customer data and serves as trusted source for your marketing, analytics and predictions. Feed it with any data source you want: CRM, cash register data, email marketing, ecommerce etc. Nominow instantly improves the quality of your marketing effort.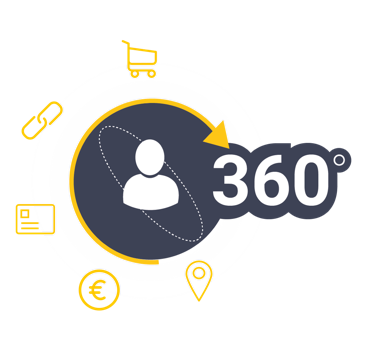 Collect
Gather customer data from all your available data-sources.

Cleansing
Deduplicate and enrich client data and compose real valuable customer profiles.

Synchronise
Use your validated customer profiles by synching data throughout the entire organisation.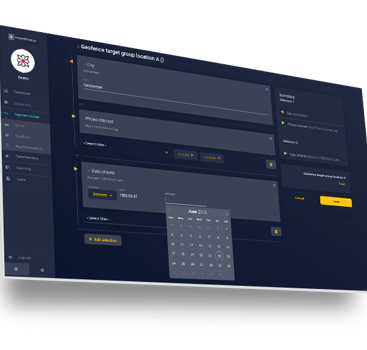 Smart Segmentation
Smart segmentation allows you to analyse your customer data in order to identify and target specific individuals or market segments sharing specific characteristics.
Use Smart Segmentation to explore customers, cross and up sell prospects, create segments and audiences. Act on real and relevant characteristics and prepare your campaigns and events in the best possible way.

Define
Define dynamic customer segments, based on actual behaviour registered in all connected applications.

Export
Export and sync campaign audiences automatically to your marketing applications ready for execution.

Automate
Set up actions and triggers to continuously adapt to your customers journey.
Orchestration
Armed with actual and real data giving you a bright insight in your target groups, you are now able to execute campaigns that are far more relevant to your customers and therefore more successful.
Use Nominow to orchestrate any customer interaction like campaigns or events. Create, operate, manage and monitor any marketing effort to target the right individual and register, analyse and react on their response.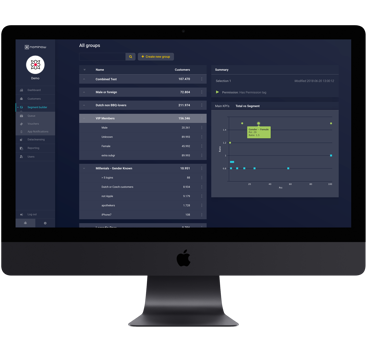 Control
Easily create automated event-driven campaigns providing relevant content to your customer.

Execute
Execute data driven campaigns auto piloting your other marketing applications.

Optimise
Learn from customer behaviour to immediately have an optimised individual follow-up.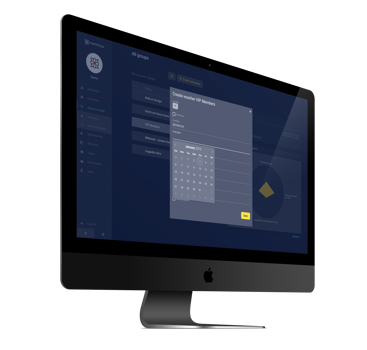 Retention
Nominow offers state-of-the-art features to manage effective loyalty programmes for your customers in order to grow retention.
Extend and deepen your knowledge about recurring customers by rewarding their loyalty. Know what they like, where they go, how they respond. Growing both customer intimacy and your marketing intelligence.

Leverage
Create your own loyalty program, fueled by actual customer data available from on- and offline touchpoints.

Differentiate
Approach and treat your customers based on real purchase and response data.

Target
Target customers with individual fine-tuned promotions and deals knowing their (potential) value and behaviour.
Predict
With Nominow as your single source of truth you now have the ability to predict your customers behaviour. Anticipate market developments and outperform the competition.
Use data from previous campaigns or other interactions to discover patterns in customer behaviour and anticipate their next moves. Nominow not only knows exactly who your customers are, but also what they want.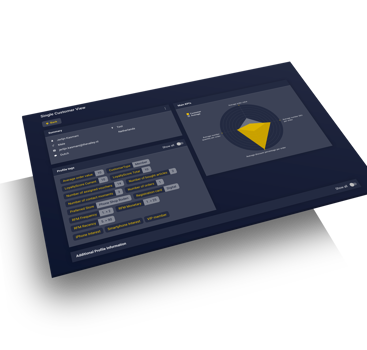 Predictive
Predict customer behaviour or preferences using machine learning algorithms.

Forecast
Forecast on your business and campaign impact, anticipate sales.

Increase
Identify and target those customers matching your expected and required behaviour increasing your marketing ROI.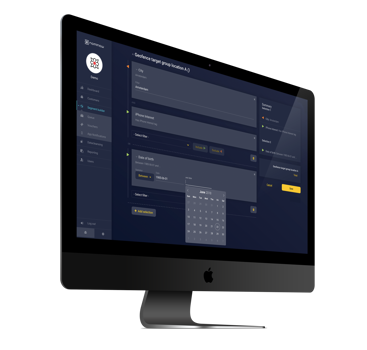 Dashboard
Get all the relevant information from your Nominow's customer database in one overview. See how your data comes to life and experience our promise "where data gets real".
With the astonishing dashboard feature in our customer data platform we give you clear and Realtime insight on your performance. At a glance see the receipt, response and conversion rates of your campaigns, segmentation of your markets and get ROI information to optimize your marketing effort.

Customise
Compose your own custom-made and interactive reports, displaying progress based on your own KPI's.

Improve
Improve results by sharing next steps and improvements.

Connect
Connect Nominow data-streams to your existing BI/BA solution like Tableau.